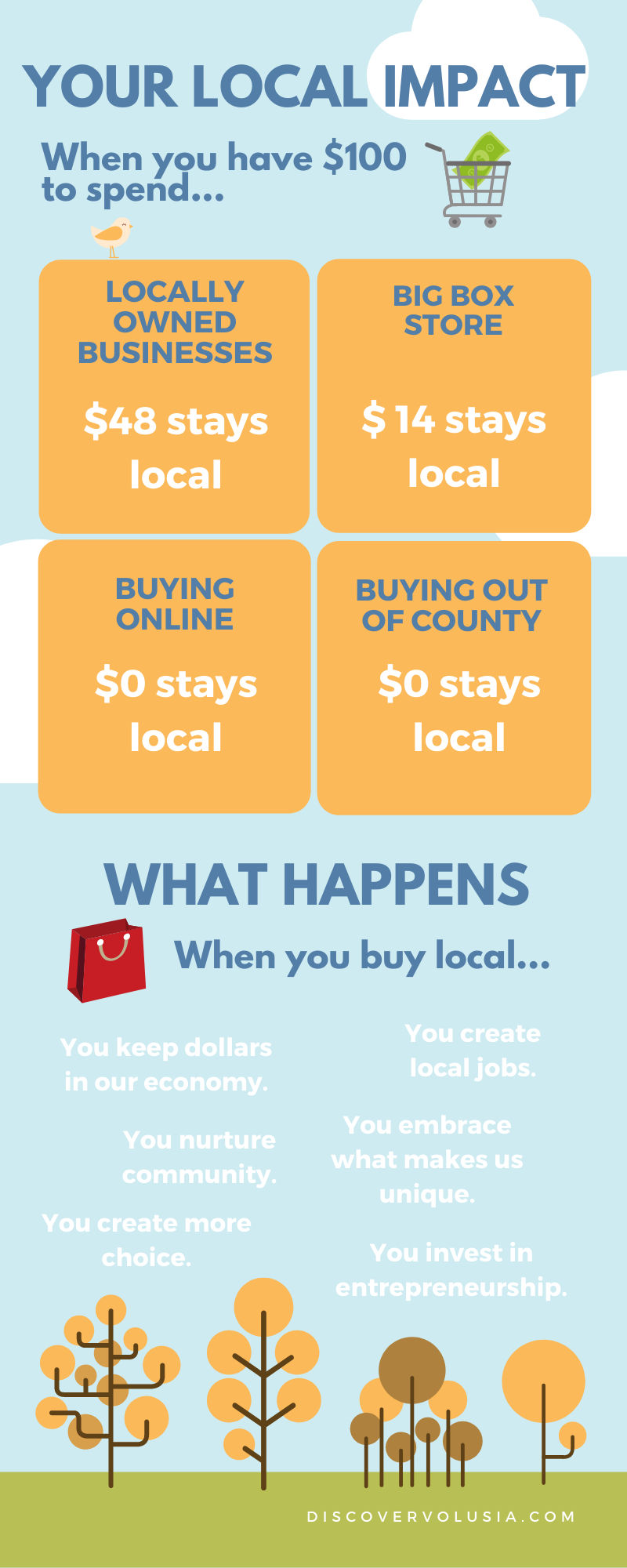 Be Local, Buy Local
The foods you eat and the products and services you buy all have locally-owned, independent options. You can make a difference and help sustain our local economy by choosing to patronize locally-owned businesses. You'll be supporting and helping celebrate the people, businesses and institutions that make Volusia County unique.
Of every $100 spent at a locally owned business, $48 stays in the local economy. Only $14 of every $100 spent at a chain store stays in the community. When you buy from a "Mom or Pop" business, you are not helping a CEO buy a third vacation home. You are helping a mom or dad put food on the table, a family pay a mortgage, or a student pay for college. By supporting local and independent businesses with our dollars, businesses support us with their community partnership. Unlike most chain stores, local independent businesses are part of our community–an important part!
Despite the many differences residents of Volusia County may have, there is one thing we all have in common—we want a better quality of life. Quality of life can mean different things to different people, but most people agree that having a strong local economy is a major influence. After all, we all want good jobs for ourselves and our neighbors. A strong local economy creates a better quality of life for all residents. It starts with you and the few simple choices you make every day about your purchases.